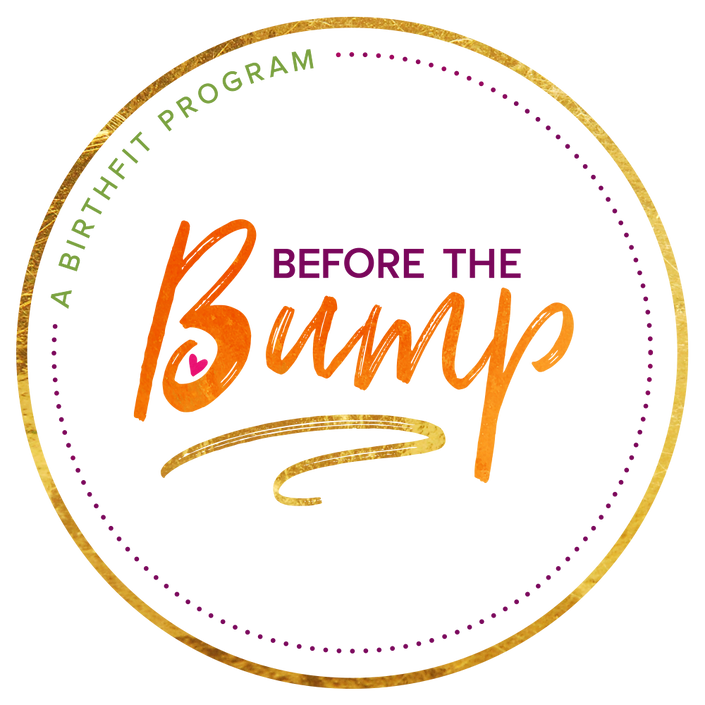 BEFORE THE BUMP ECOURSE (BIRTHFIT)
6 week preconception course designed to optimize fertility & provide a comprehensive guide to supporting health and wellness as you prepare for pregnancy.
Watch Promo
Are you ready to begin preparing your body and mind for the miracle of pregnancy -- but are feeling overwhelmed?

Imagine if you didn't have to feel that way.
What if you could:
Easily learn the best way to prepare your body to conceive a baby?
Understand what to do so you're increasing your chances of getting pregnant?
Feel empowered to have a conversation with your healthcare provider about which lab tests you should have done before conceiving?
Feel informed and well-equipped to move forward on your conception journey?
Understand how your lifestyle could be impacting your changes of getting pregnant?
Know how to nourish your body with food and (appropriate) supplements to support a healthy pregnancy?
Understand how your hormones and menstrual cycle impact your ability to conceive?
Improve your fitness to minimize discomfort and significantly lower your risk of complications?
Know how to safely begin an exercise routine, especially when you are trying to conceive?
Understand potential risk factors and improve nutritional inadequacies before pregnancy?
Have guidance on "what to do" from the moment you learn you're expecting?
Have a resource for your partner to learn how to prepare for conception too?
The Before the Bump e-course provides an easy, step-by-step guide to prepare and empower you for conception.
In this 6 week course, we discuss some of the best ways to support your health (and that of your partner) so you'll feel empowered to proceed with your motherhood journey.
Each module contains a short video and easy-to-follow workbook. You'll get access to them all, so you can work at your own pace!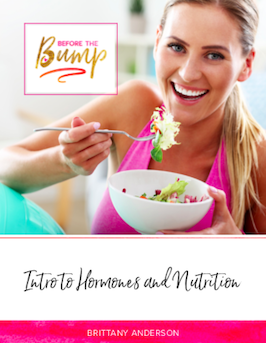 At the end of each lesson you'll be prompted to implement some of what you learned. So by the end of the program, you'll have already begun making healthy changes on YOUR terms.
When you sign up for Before the Bump you'll also receive valuable freebies like "I'm pregnant, now what?"
It's your guide to navigating the early weeks of pregnancy and beyond. It includes recommendations for evidenced-based birthing options and how to make an informed choice when selecting a health care provider.
This course includes 6 weeks (18 workouts) of programming designed to help you get in the routine of training in a way that will best support you through pregnancy and postpartum. This in itself is a valued at over $250!
---


THE BEFORE THE BUMP + BIRTHFIT PREGNANCY PREP COURSE INCLUDES:
6 modules with videos + workbooks you can move through at your own pace!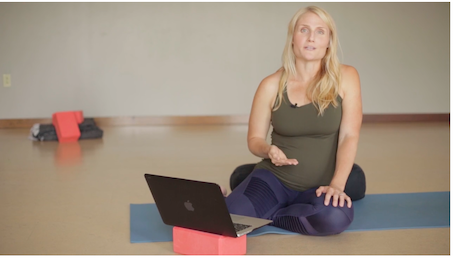 Module #1

Optimal nutrition: an introduction to your hormones and nutrition changes for your best health

Module #2

How to navigate the world of dietary supplements: learn about vitamins and mineral supplementation

Module #3

Minimizing toxic load: reducing toxic exposure and the potential impact on the health of your children

Module #4

Exercise: learn the benefits for fertility and steps to safely get started

Module #5

Stress management and sleep: steps to reduce the impact of stress and improve your quality of sleep

Module #6

Preconception lab evaluation: learn which lab tests to take and why getting labs can be beneficial to conception
$500 Value
6 Weeks of training programmed by BIRTHFIT founder Lindsey Mathews, DC where you'll learn:
BIRTHFIT methodology
How to adapt your workouts as your prepare for pregnancy
Effective core utilization and breathing
Plus:
Bonus #1

"Before the Bump for Men": how to help your partner prepare for preconception

Bonus #2

"I'm Pregnant, Now What?": my guide to navigating early pregnancy and selecting a provider who will support your choices

Bonus #3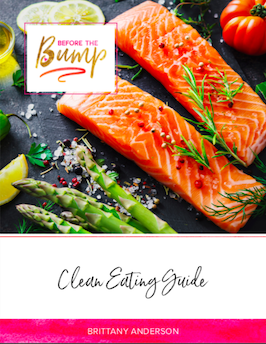 Bonus #4

Sample Supplement Schedule
This content is valued at over $1,000!!!
Are you ready to get started?
Course Curriculum
Welcome + Week 1: Intro to Hormones and Nutrition
Available in days
days after you enroll
Week 2: Vitamins and Supplements
Available in days
days after you enroll
Week 3: Minimizing Toxic Load
Available in days
days after you enroll
"I'm so glad that I got the Before the Bump program! There's so much information in the program, but it's broken into small, useful tips that aren't overwhelming.
Thinking about having a baby is scary enough, but this program is helping me get my body and mind prepared to start the motherhood journey.
And I love that it's not just about food or exercise but it includes mindset too.
I'm glad that I have this knowledge to work with before trying to get pregnant!"
-- Julie B.
"It was very well laid out! It was nice to have it be a weekly thing because I didn't feel overwhelmed to sit down and learn for hours on end. But if I felt like learning more one day, I could watch more than one at a time!
Learning that I had to prep my body with prenatals before even trying to conceive was a big surprise.
I didn't realize how important it was to prep your body and mind before starting to try, and I think it helped a ton to conceive so quickly!"
-- Kelsey, blogger at "Little Bits of"
"I truly cannot thank Brittany enough for her help and guidance through the Before the Bump course! I am a very Type-A personality, someone who wants to plan for and control everything...and I know nothing about pregnancy! The most important lesson I learned from Brittany was there are things in life you can control and things in life you cannot control. Through the Before the Bump course and consultation with Brittany, I learned what was most important to try to plan for in my pre-conception journey and what items I needed to learn about but might not be able to control. Every single one of the sections in Brittany's Before the Bump course taught me valuable lessons about health that I will carry throughout my life. Sections were concise and full of valuable, interesting information. Lessons related to optimal health and performance, not only relevant in my pre-conception journey, but also helpful to continue to improve my (and my family's!) overall health in the future. And now, I am also very happy to share that my husband and I are expecting our first baby! Thank you Brittany for your kindness and understanding, knowledge and passion throughout my learning process. I truly believe your guidance and support greatly improved my physical and emotional status while preparing for this journey; we are so thankful for your presence in our lives!"

-- Allison F.
This course is closed for enrollment.
Frequently Asked Questions
When does the course start and finish?
The course starts now and never ends! Although it was designed to be completed over about 6 weeks, you decide when you start and when you finish.
How long do I have access to the course?
How does lifetime access sound? After enrolling, you have unlimited access to this course for as long as you like - across any and all devices you own.
Who is this course for?
This course is ideal for anyone who is feeling overwhelmed by the prospect of planning for a pregnancy, and wants guidance in getting started. In our experience, the typical "preconception consultation" you might experience when visiting your OBGYN does not include recommendations for lifestyle interventions to optimize preconception and pregnancy health. The intention of Before the Bump is to fill in those information gaps and support you in implementing small changes that can have a lasting impact on your health and that of your future children. After each lesson you'll come away with concrete action steps you can take to start intentionally preparing for this amazing transition.
How far in advance should I take this course?
Whether you are currently trying to conceive or are planning a pregnancy in the next year, Before the Bump can be a helpful tool.
I have nutrition and fitness "down," can I still benefit from this course?
Yes, absolutely! One of the biggest challenges we see when working with clients is a resistance to shifting their intention to preparing for pregnancy. Training for pregnancy, birth, and postpartum healing looks very different than training to PR a lift or fit into our favorite jeans. Additionally, we cover topics like recommended preconception labs and dietary supplements, both of which are key considerations in your pregnancy planning journey.
Your Instructor
I'm Brittany, a nurse practitioner, BIRTHFIT professional, mama, and creator of Before the Bump, an online E-course for women planning a pregnancy. As a women's health professional, I am passionate about partnering with women to attain their health and wellness goals, especially as they prepare for pregnancy.
In spite of my conventional medical training I believe the current healthcare system leaves much to be desired. Even as a student nurse, I sought out tools that would allow me to care for my patients (and myself) in a more holistic way. Since that time I've pursued training in functional and integrative medicine, herbs and essential oils, fitness, mindfulness, and yoga.
I've always felt called to serve women on their motherhood journey.
As I was preparing for my first pregnancy, I set out create a platform for sharing resources that support health from preconception through postpartum (and beyond). That platform includes this course.
I'm so glad you're here!
The Information in the program is provided for informational purposes only and is not intended to substitute the advice of your healthcare practitioner. Always speak with your physician or other healthcare professional before implementing a new diet or exercise regime, or starting an herbal or homeopathic supplement. Information and statements regarding dietary supplements have not been evaluated by the Food and Drug Administration and are not intended to diagnose, treat, cure, or prevent any disease.